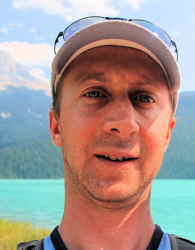 This site is dedicated to my travel, photography and research. Use the menu bar on the left for primary navigation; other links are coloured blue.
Since this site was started in 2003 I have travelled to many places around the world. The
travel section
of this site has blogs about many of these places and the
photos section
showcases my favourite pictures.
Between 2003 and 2011 I worked in various fields of academic research, all relating to my core speciality of optics; after 2011 I moved into industry, developing new technologies in the field of optical sorting. The
research section
provides a background into my scientific work, whilst the
presented work section
outlines the material I have published and presented.